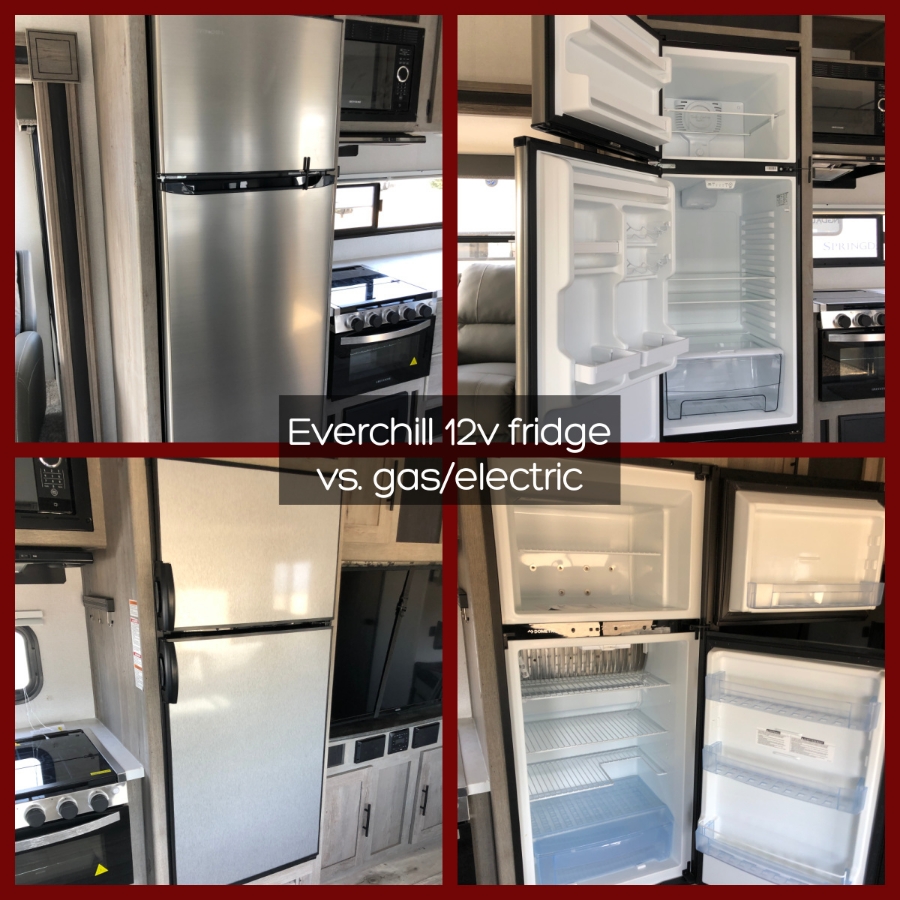 Why Everchill 12v Fridges?
We have been ordering Everchill 12v fridges in our new RVs when possible for about a year now. We thought it might be helpful to share our reasons on why we prefer them when compared to other options like residential or traditional gas/electric.  
Size – the gas/electric fridge has a cool...