Hello everyone this is Rod. I know that I am repeating myself to some of you, but this could be new information for 1st time RVers. Here are four tips for water heaters!
Anode rods need to be replaced when they are about the width of a metal coat hanger. They are designed to corrode so your tank does not.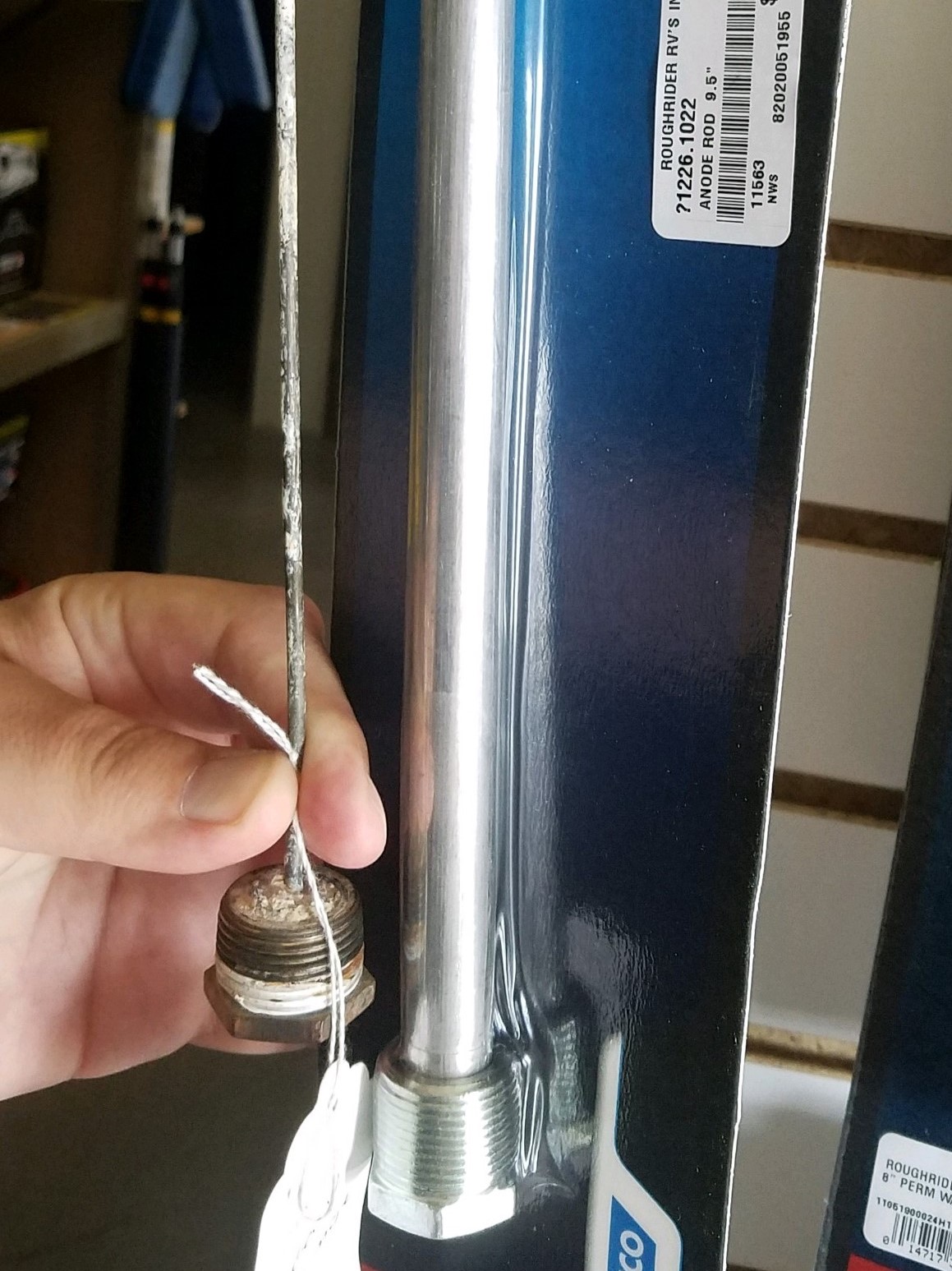 Drain your water heater after each camping trip. Open your pressure relief valve and take out your plastic plug or anode rod (depends on the brand – Dometic/Atwood has plastic and Suburban has an anode rod.) Your water heater will start to smell if you do not do this.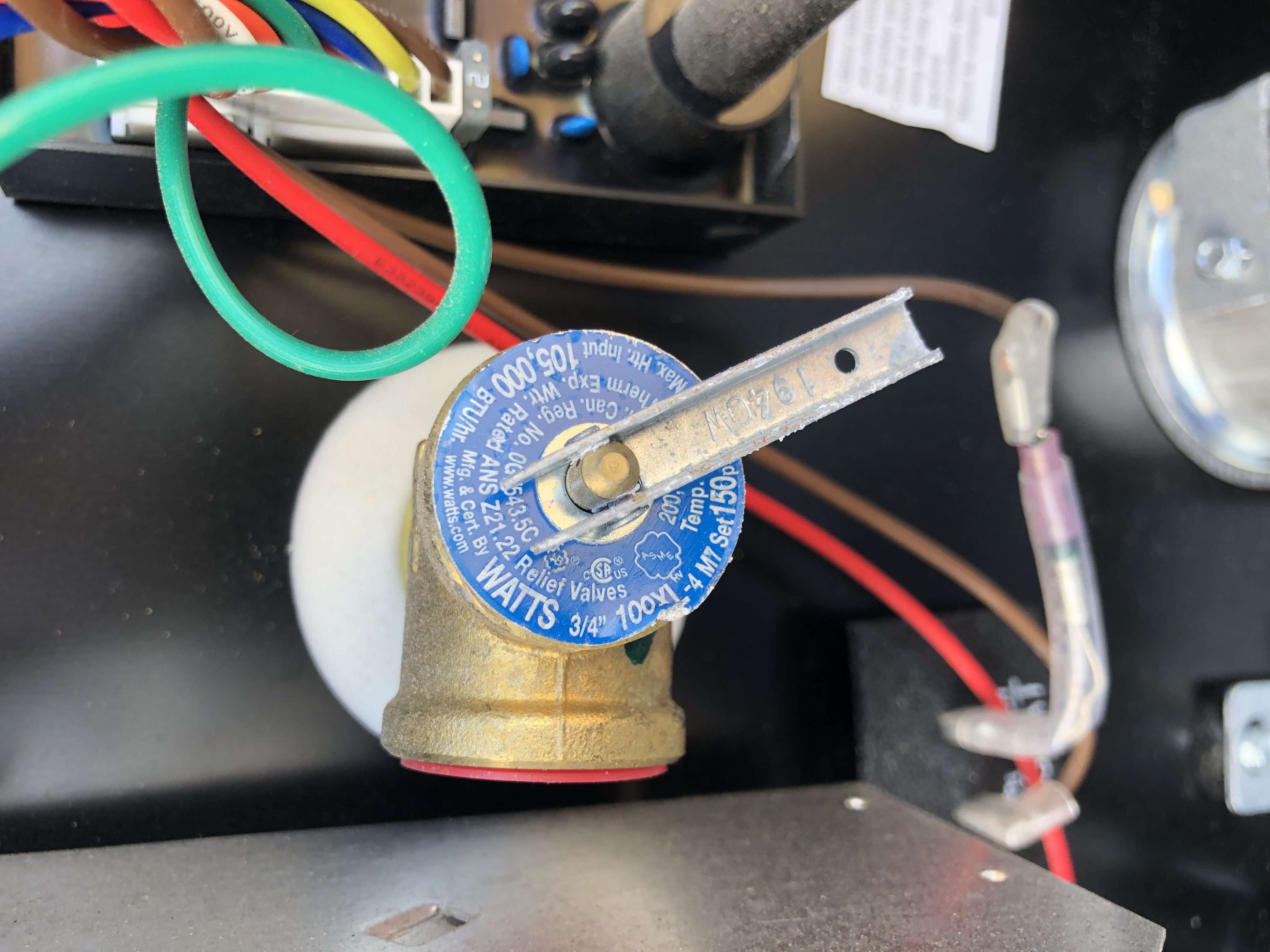 Do not accidently turn on the water heater on electric before you fill it with water. If you do you will burn out the heating element. Check your switch before you even plug your RV into power.
Open your bypass valve to fill your tank. Next turn on the pump (assuming you have water in the tank) and the water will start to fill the water heater. Open one hot water valve at the kitchen sink faucet so the air in the water heater has a place to go as it is displaced with the water. Once the water starts to come out the kitchen sink faucet and the air is displaced, you can turn on the water heater. Water heaters come 1 of 4 ways.

No water heater by pass valves. That is easy, you can't mess it up, but it is very difficult to winterize with antifreeze.
One 3-way water valve to by-pass the water heater. A one valve system is easy as it is a 3 way valve. Just turn the handle ¼ turn so the handle is in line with the water line going into the bottom of the water heater inlet. It also uses a hidden check valve on the outlet of the water heater.
2 water valve system used to bypass the water heater. A 2 valve system uses a hidden check valve located within the hot, top outlet of the water heater. Open the valve letting water into the bottom of the water heater. And close the second valve, it's the bypass valve.
3 water valve system used to bypass the water heater. For a 3 valve system, the Valve letting the cold water into the bottom of the water heater has to be open. The valve letting the hot water out the top of the water heater has to be open. The valve in the middle of the top and bottom has to be closed so water cannot bypass the water heater.

**This can be difficult to do if you did not winterize your RV. Please keep in mind that we winterize a lot of RVs and it is impossible for us to remember how each one is plumbed or where things are located. Every camper is different. So if you can't figure it out, bring us the RV and we can help you. Thanks.**